FACILITIES
Home > Facilities
Modern research has proved that good quality infrastructure in a school environment can greatly influence the overall well-being and academic output of a child. Keeping that in mind, Bensons International Academy offers a perfect mix of good infrastructure, quality ambience and modern amenities which act as great catalysts in the child's learning process. Children learn and flourish when they have a caring and nurturing school environment.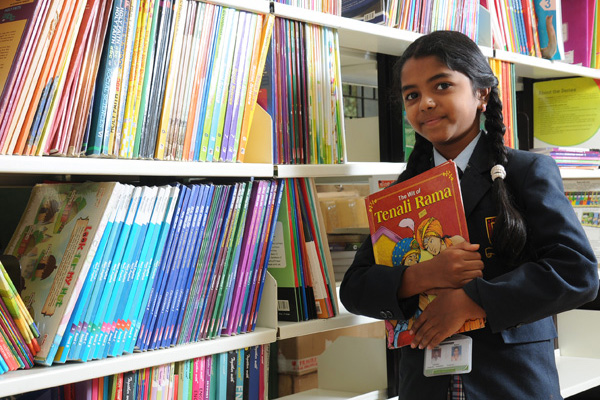 LIBRARY
Our well-stocked library with a diverse range of books allow students to travel across time into different worlds. We have educational and recreational books as well as other multimedia resources for both the students and staff to access. The spacious, airy library has been designed to foster an interest in books.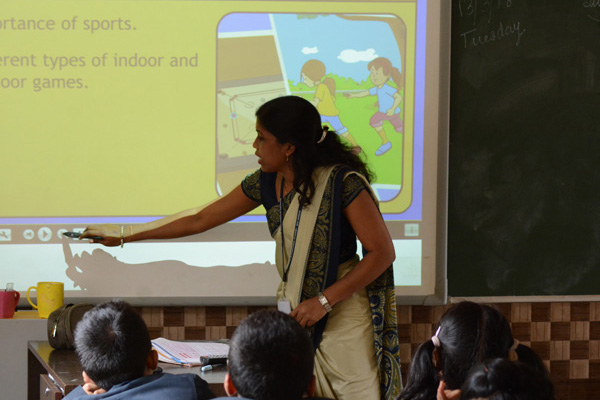 SMART BOARD
We have ensured that every classroom is fitted with multimedia computers. Each classroom is fitted with an interactive white board / smart board. These boards are used along with educational software to help make teaching and learning an effectual, interactive and fun process.
---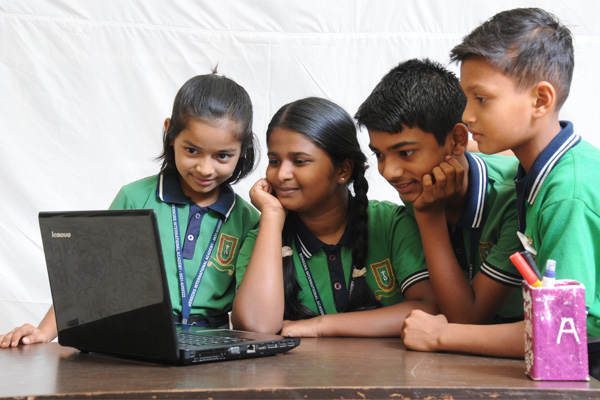 COMPUTER LAB
Each school has a computer center that helps to develop a deeper understanding of technology and its working in every child. We ensure that basic knowledge of computers is given to a child. thus providing our students the infrastructure to test and enhance their computer skills.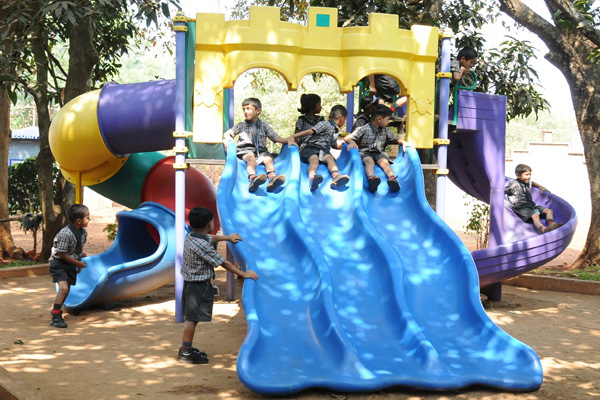 PLAY STATION
---
LABORATORIES
Laboratories are an integral part of our curriculum and pedagogy. Our laboratories enable students to achieve a deeper understanding of concepts taught in the classroom by demonstrating to them applications and processes based on these concepts.
TRANSPORT
We have our efficient and well-organized in-house transport system. A matron accompanies children on every trip. Every bus route is undertaken as per the guidelines and norms of The Supreme Court of India and Regional Transport Office - Karnataka Transportation. All the buses are equipped with fire extinguishers & first aid medical kit.
---